Cruises are often thought of as relaxing, luxurious and low-key ways to spend a few days lounging in the sun. In recent years, however, a new type of cruise has been gaining popularity amongst holiday makers with more adventurous spirits.
Adventure cruises take place on smaller ships with fewer amenities that allow access to the small islands, bays, inlets and shorelines that larger ships cannot get to, explains Ken Neibaur, manager and travel consultant at Cardoza-Bungey Travel in Palo Alto, Calif.
Here are five of the best.
Antarctica
An Antarctic excursion is among the top adventure cruises available, according to Neibaur.
"The best adventure cruises are the ones that provide access to locations and settings that cannot be accessed by land travel," he explains.
This unparalleled access to the Antarctic shores allows visitors some amazing encounters with the surprisingly diverse indigenous wildlife, such as penguins, leopard seals, orca whales, sea lions and many seabird species. Click here for more.
The Nile
A cruise down the world's longest river can yield some unforgettable memories. The majority of river cruises sail along the 124-mile stretch of river between the ancient Egyptian cities of Aswan and Luxor. Travelers will pass vast deserts, tiny villages and ancient landmarks that would be difficult to reach by land. Stops vary between cruise operators, but the spectacular Temple of Kom Ombo and Temple of Edfu are among the most popular. Click here for more.
Galapagos Islands
Not only is a small ship the best way to see all of the significant Galapagos Islands, explains Neibaur, it's the only way.
"Only a  few of the islands are inhabited, and there is only one airport, so expedition cruise passengers use the ship as a floating hotel, going from island to island for guided shore excursions with expert naturalists."
A familiar scent triggers childhood memories for our brain columnist, prompting him to wonder what is going on in his head.
The toy cupboard at my grandmother's house had a particular smell. I cannot tell you what it was, but sometimes now, as an adult, I will catch a whiff of it. The smell brings with it memories I thought were lost, memories of visits to my grandparents' house, of my grandmother, and of playing with the toys from the toy cupboard. But why do smells have this power to unlock forgotten memories?
Neuroscience is a lot like a detective story – we have to look for clues to reveal the cause. But before we examine the clues, what background information do we have about the case?
Complex sense
What we know is that smell is the oldest sense, having its origins in the rudimentary senses for chemicals in air and water – senses that even bacteria have. Before sight or hearing, before even touch, creatures evolved to respond to chemicals around them.
Sight relies on four kinds of light sensors in the human eye, cells known as receptors, which convert light into the electrochemical language of our brain, and touch relies on different receptor types for pressure (at least four of these), for heat, for cold and for pain, but this pales into comparison for what is required for detecting smell. There are at least 1,000 different smell receptor types, which regenerate throughout your lifetime, and change according to what you are used to smelling. The result of this complexity is that we are able discriminate many, many different kinds of smells.
We do not, however, have names for all the smells we can differentiate. Smell is perhaps the sense we are least used to talking about. We are good at describing how things look, or telling how things sounded, but with smells we are reduced to labelling them according to things they are associated with ("smells like summer meadows" or "smells like wet dog", for instance). An example of this "hard-to-talk-about-ness" is that while we have names for colours which mean nothing but the colour, such as "red", we generally only have names for smells which mean the thing that produces that smell, such as "cedar", "coconut" or "fresh bread".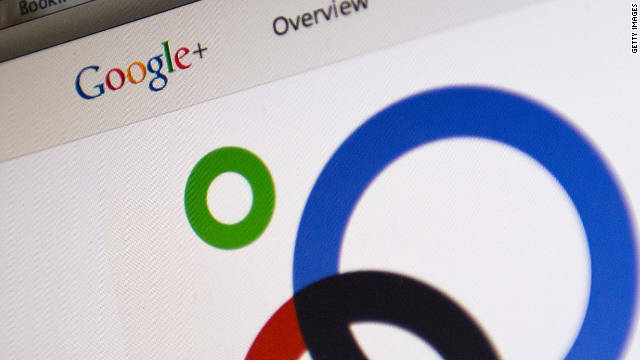 Weeks after a policy change that sparked privacy concerns, Google has rolled out a new feature that will give users a monthly update to help them keep track of their activity across Google's multiple sites and tools.
It's called Account Activity, and users can receive it via e-mail with a link to a password-protected personal page. The feature was announced Wednesday in a post on Google's official blog.
"Every day, we aim to make technology so simple and intuitive that you stop thinking about it -- we want Google to work so well it just blends into your life," Andreas Tuerk, a product manager for Google, wrote in the post. "But sometimes it's helpful to step back and take stock of what you're doing online."
The report is not automatic, meaning users will have to sign up to receive it.
Based on a sample report, information such as your number of Google searches, your most popular search topics and the number of e-mails sent and received will be included.
It also will show locations where your account was used and the devices that were used to sign into it, which Tuerk called an extra layer of security.
"Knowing more about your own account activity also can help you take steps to protect your Google Account," he wrote. "For example, if you notice sign-ins from countries where you haven't been or devices you've never owned, you can change your password immediately and sign up for the extra level of security provided by two-step verification."