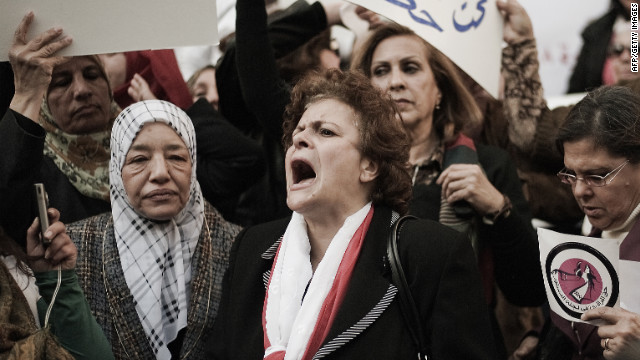 Egypt's administrative court suspended the country's 100-member constitutional assembly on Tuesday delaying the drafting of the new constitution.
The move stalls Egypt's attempt to rebuild after the revolt that toppled longtime strongman Hosni Mubarak last year.
The court order stated that parliament must elect 100 "qualified" people from outside the parliament to write the constitution.
A newly created assembly must include members representative of Egypt's "political and social map" according to the court order.
Lawsuits were brought against the former panel stating that it did not reflect the diversity of the Egyptian society and was highly dominated by Islamists who have won the majority of the parliament seats.
Egyptians took to the streets for weeks protesting last month's choice of the former panel fearing that Islamists would draft a constitution that follows strict Islamic rules.
Al-Azhar Institution, one of the most influential Islamic entities and the Egyptian Coptic Orthodox Church had also objected to the assembly.
Several liberal and secular members of the former constitution assembly had earlier withdrawn because of the criticism.
Outspoken comedian Whoopi Goldberg drew a scathing rebuke from animal rights activists on Tuesday for defending U.S. football star Michael Vick's role in dogfighting during her debut on ABC's talk show "The View."
"He's from the South, from the Deep South ... This is part of his cultural upbringing," Goldberg said of the Atlanta Falcons quarterback, whose recent fall from grace has been one of the most stunning in the history of U.S. sports.
Vick pleaded guilty last week to federal dogfighting charges, admitting he took part in an illegal, interstate enterprise known as Bad Newz Kennels and helped kill underperforming dogs.
The 27-year-old, who grew up in Virginia, faces up to five years in prison when sentenced in December. He has been suspended indefinitely by the National Football League.
"For a lot of people, dogs are sport," Goldberg said on the show. "Instead of just saying (Vick) is a beast and he's a monster, this is a kid who comes from a culture where this is not questioned."
Veteran "View" co-host Joy Behar took immediate issue with Goldberg.
"What part of the country is this? ... How about dog torturing and dog murdering?" she asked.
Goldberg's comments were denounced by Wayne Pacelle, president of the Humane Society of the United States, who disputed that dogfighting was a cultural fixture of the South or any other region.